| | |
| --- | --- |
| Posted by ericksonchiro on October 26, 2009 at 12:24 PM | comments () |
Recently I had someone ask me why we use the slogan Life is Motion at our Chiropractic clinic. I had to think about this for a while, coming from a patient's viewpoint. To me as a Chiropractor it is quite clear what it means, but I feel that I need to do a better job of explaining this to patients. Life is motion. Why? I remember in one of the first natural science classes that I had in school, way back in the middle school days, we were taught that life had certain characteristics. In order for something to be considered alive it had to match most of these characteristics. The characteristics included, homeostasis (self-regulation), reproduction, some form of metabolism (the process of changing energy), organization (cellular divisions), response to stimuli, and growth. All of these things require motion of some sort or another to complete. Therefore without motion you would not have life. Life is motion.
That is not the only thing that comes to mind when I say life is motion. In order to sustain life, we must set ourselves into motion. We must work to make a living, exercise to remain healthy, and move to get ourselves from place to place. Once again we see that life is indeed motion.
As a Chiropractor I focus on restoring proper motion to the spine and the body. What happens when this motion is not working? This reminds me of a gruesome Rat study that I read about in a peer-reviewed journal. In this study they surgically restricted the motion in a rat's spine. They noted that degeneration of the spinal joints occurred quickly, after this had been done. Chiropractic adjustments help to restore motion to joints, in an attempt to prevent this sort of degeneration.
POP QUIZ:
Which neck spine is probably suffering from loss of proper motion?
Which spine looks more "Alive"?
Choose A. or B.
A.)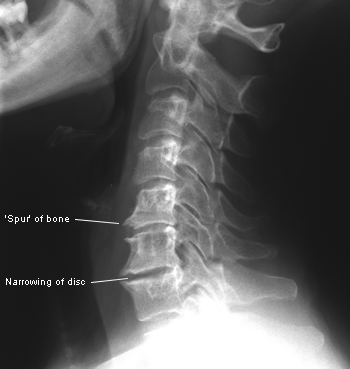 B.)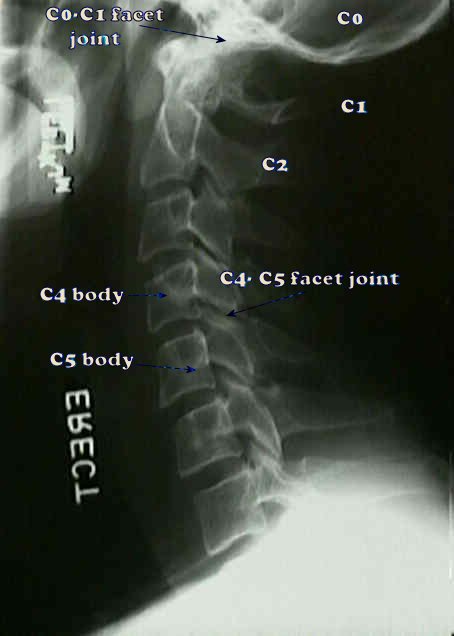 Dr. Michael Erickson DC